Sports
A wide variety of sports and challenges are offered daily at Crestwood.  Campers' favorites include batting cages, climbing wall, basketball, mini-tennis, soccer, obstacle course and camping's historical favorite: Gaga.
Dino sports for our younger campers focuses on cooperative play, gross-motor-skills development, team building and hand-eye coordination in a fun and safe setting.
Arts & Crafts
For young campers Arts and Crafts focuses on developing artistic skills while having fun. For older campers at Arts and Crafts, children are challenged with more intricate masterpieces.
The Jewellery Shop
At Jewellery Shop campers craft creative designs such as bracelets, necklaces, pins, barrettes and more using plastic lacing, wire, rope and beads. Upon the completion of their fun, fancy jewellery campers are able to bring it home to share with friends and family.
Pottery
Children are in charge of the entire creative process at Crestwood; they start with raw clay and continue working on it throughout the session until it arrives on your living room coffee table! After molding their clay it is fired in one of our two on-site kilns, at which point campers paint and glaze their work of art. Crestwood is fortunate to have superior instructors that are able to guide our campers to complete creative projects.
Drama
This activity includes dress up, improvisation and mime. The oldest campers put on a show at the end of the month, involving singing, dancing and acting. The campers are active in both on- and off-stage activities, such as costuming, set making, and design. The end product is both rewarding and entertaining. The children gain knowledge of all the arts while having fun.
Dance
The Dino and Teddy Dance specialists prepare activities that include body movement, balance, and rhythm. Children are taught simple routines to their favourite songs. Older campers concentrate on modern jazz routines, hip-hop, dances from different cultures, and prepare for the many performances that they put on at the all-camp gatherings.
Computers
In Computers, campers learn basic computer skills and usage. Campers receive keyboard and mouse instruction. Activities that campers have done in computers include making cards, drawing pictures in KidPix, making their own sheet of stickers, innovative design work, as well as using entertainment software.
Camp Craft
At Crestwood, Junior, CV and Senior campers enjoy roasting marshmallows and  campers of all ages enjoy mini-hikes and campfire sing-alongs.
Explores Nature
This hands on creative and nature based programme will allow time to explore a variety of programme areas including: meet our caterpillars and butterflies, planting our vegetable patch, caring for our plants, making our own chrysalis using quick dry clay, experimenting with bubbles and learning about the sun and its energy.
Magic Forest
Magic Forest is a specialty specifically directed at the younger campers. Travel through a world of black light imagination When children enter the Magic Forest at Crestwood, they are greeted by larger-than-life cutouts of multicoloured trees, castle walls, gates, and bushes. This program combines drama, music and storytelling while using camper's imaginations in order to give a sense of self-confidence in the arts.
Music
In Music, children have the opportunity to sing along with their instructor, who is trained in guitar and keyboard. They also play clapping games and use rhythmic instruments, such as tambourines, triangles, bells and Djembe Drums from Ghana. There is variety in our music program to coordinate with the many special events.
Low Ropes Challenge Course
CV and Senior Section campers will benefit and be excited by our Low Ropes course, designed and maintained by one of Canada's leading ropes companies, The Canadian Ropes Course Company. The emphasis of each trip to "Low Ropes" will be strength, endurance, teamwork and fun. Each cabin will learn co-operation while facing challenges as a group, forming and implementing their own strategies and finally, bonding with their cabin-mates through the feeling of accomplishment achieved by successfully completing the course as a team. This specialty area is operated by a fully certified Canadian Ropes Course Instructor.
Yoga Rocks

Yoga for all campers was introduced to Crestwood by Antoniette Finelli, Montessori Teacher, Yoga & Brain Gym Certified with 15 years of inspiring children's health and wellness. This programme offers an active approach to Yoga. Children practice skills that improve their balance, coordination, and gross motor skills. The campers also focus on exercises that integrate the left and right brain which leads to better whole brain function. This comprehensive training includes breathing exercises, yoga poses, games and visualization and relaxation techniques. These tools help create a more focused, calm and harmonious camper. "Yoga Rocks" and Antoniette's goal is to engage campers of all ages to become healthy, active and confident citizens through the use of non-competitive activities. For campers of all ages!
Magic

You won't believe your eyes! Just when you think you've seen it all, there is definitely more than meets the eye. Play, Practice and Perform InterActive Magic in this incredible programme provided by Canada's top sorcerer "Magic Mike". For 20 years, Magic Mike has designed magic and illusions for live theatrical productions, movies, television, commercials and music videos and has been performing for audiences all over the world. He has worked with and for such celebrities as Richard Dreyfuss, Siegfried & Roy, Tony Curtis, Jon Woo and Ringo Starr. Mike is also artistic director of Magic Unlimited Theatre Productions, a touring children's theatre company, teaching magic to children through the TDSB and, is founder of Canada's only summer camp for young magicians – "Sorcerer's Safari". Magic Mike's instructors are all talented, creative performers who inspire, instruct & entertain all of our campers.
Archery
One of Crestwood's most popular programs for Junior CV and Senior campers is archery. Campers learn all safety and skill techniques in this great target sport. Campers have opportunities to achieve various levels throughout their time at camp.
Recording Studio 
This fun and interactive program provides campers an opportunity to record music with a professional Disc Jockey. Campers will prepare, perform and edit song pieces that they will help choose.  After the final recording of their songs, campers will be involved in an editing phase that will culminate with them taking home a CD of their creations.
Lego
Campers are taken on an incredible journey with LEGO.  Campers will explore different themes and be challenged to build structures of all sizes with the help of our creative staff!  Fun and interactive activities keeps campers of all ages engaged and amazed!
Puppets Cool! & Crestwood Cinema Academy
Puppets Cool!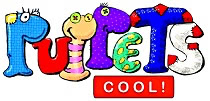 Steve Schnier is best known as the producer of The Magic School Bus, as a sound editor for The Inspector Gadget Show, and as the head writer of Atomic Betty.  He has also created the TV series Freaky Stories for YTV. Steve has worked with Walt Disney Television Animation, CBS, YTV, Teletoon, Nelvana Ltd. and many others.  He has taught screenwriting and created the YouTube puppet comedy series Brain Eatin' Zombie Babies.
At PUPPETS COOL! campers learn the art of puppetry, create their own hand puppets and take part in a Black-Light Puppetry Programme.  Each fast moving session is packed with hilarious fun with an emphasis on innovation and creativity.
Crestwood Cinema Academy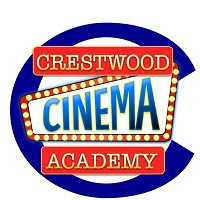 The CRESTWOOD CINEMA ACADEMY was created by our resident "puppet master", Steve Schnier.  Drawing on his 35 years of television production experience (sound effects: The Inspector Gadget Show, producer: The Magic School Bus, creator: Freaky Stories) Steve has created this unique program specifically for Crestwood Valley Day Camp's summer 2014 sessions.
Campers will learn the secrets of classic hand-drawn animation in our "Flip-book" studio.  They'll create hilarious "Monty Python-style" cut-out animation.  Campers will learn the lost art of pixilation-animation and the world of miniature special effects will come alive as they create amazing movie trailers.  They'll experience all this and much, much more during Crestwood Valley Day Camp's summer 2014.
Once your kids attend The CRESTWOOD CINEMA ACADEMY, your home movies will never be the same again!