Computers
In Computers, campers learn basic computer skills and usage. Campers receive keyboard and mouse instruction. Activities that campers have done in computers include making cards, drawing pictures in KidPix, innovative design work, entertainment software and even coding!
How Cool is That?
How Cool is That? is on a mission to show campers that math and science are fun, and that once you understand some basic concepts, you can create amazing things! This programme also helps improve the development of fun and gross motor skills. From homemade rockets, propelled cars and even flash lights- campers are always working on exciting projects that inspire learning and problem solving!
In the Mix
Dance, Music, Fun – In The Mix is designed to keep kids moving while fostering their artistic abilities through technology. Ideal for all kids and encourages participation, teamwork and individuality. In the Mix instructors help kids to produce their own one-of-a-kind music videos with professional special effects that they can share with their friends and families.  In the Mix has had kids moving in more than 100 schools and community centres across the GTA and we are so excited to have them with us all summer!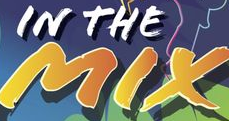 Recording Studio
This fun and interactive program provides campers an opportunity to record music with a professional Disc Jockey. Campers will prepare, perform and edit song pieces that they will help choose.  After the final recording of their songs, campers will be involved in an editing phase that will culminate with their recordings being posted on our secure website.

Logics Academy
Logics Academy is a Canadian leader in STEM education and we are thrilled to be part of Crestwood's amazing summer activities. We will be bringing our famous robots, Dash and Dot, so the campers can learn how to program them using code to do some super fun and engaging challenges.
Logics provides products and services to schools across Canada including our Genius Lab extra-curricular programs, STEM in the Class workshops, robots (Dash & Dot and mBot) and our new Code-to-fly educational drone – AirBlock. Learn more at www.logicsacademy.com