Chess
Extra Ed's chess programs are available to campers from complete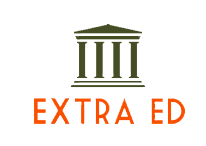 novices learning the names of the pieces to tournament ranked players working on endgame strategies. The program has a stellar reputation as being very complete – from more academically focused programs that focus on the STEM benefits that are energized, fun, and challenging.
They aim to blend the sheer enjoyment of the game with the many benefits that it provides. It is well known that chess can improve strategic thinking, focus, pattern recognition and problem solving skills. But our programs, filled with challenging riddles and game play, tap into this and add much more – from game analysis that focusses on turning mistakes into lessons, to winning and losing with grace, and to nudging the players to take initiative and evaluate choices, Extra Ed chess programs teach much more than the game.
Creative Club
Creative Club wants to help make learning fun, interactive and hands-on, so everyone gets a chance to grow. They believe kids learn best

when they can develop their skills through interactive and play-based creative building. They focus on developing and providing educational programs where campers engage individually and in teams on design and programming activities using LEGO® bricks and robotics.
We are committed to the education and skill development of children and adults through interactive, play-based and creative programs. Our workshops foster team development and empower individuals using LEGO® bricks, robotics, and other materials to bring out the best in personal achievement.
How Cool is That?
How Cool is That is an interactive 100% hands-on workshops that engage the campers in building activities.  We show kids that math and science are fun! We apply simple concepts to build awesome machines that work using common everyday items and our imagination.
Maker Kids

MakerKids runs award-winning, internationally recognized programs for kids on Robotics, Coding and Minecraft to help the
m develop the skills and mind
sets to become innovators and entrepreneurs. Kids build confidence, social skills, change-making abilities and a positive relationship with technology. Graduates have started businesses, won NASA prizes, been featured on TV and more.