Farm & Garden
From germination to harvesting, join Extra Ed as we lead you through a hands-on exploration of plants and their relationship to us and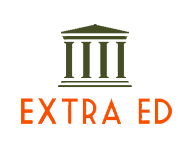 our environment. Each week campers will get their hands in the earth, planting and learning about the food they eat. We focus on healthy eating, how to grow plants sustainably, and how plants are used as food in different cultures.
Campers start by planting their own seeds and are guided through how to grow and eventually prepare their plants for meals. We explore the impact various natural elements, such as soil and sun, have on plant growth while analyzing plant interactions and biodiversity. Older grades discuss the impacts of climate change on various types of plants
Science Explorers
In this exciting science specialty, campers are able to learn the basics through fun, innovative and messy science experiments! Through observation and exploration around camp, our campers heighten their sense of curiosity and creativity. Campers also have the opportunity to explore nature, insects, plant life and the Crestwood garden!
Pawsitively Pets
Campers will have tons of fun learning about animals hands-on with our special furry, feathered, slithery and slimy special guests from Pawsitively Pets.