Crestwood Sports
A wide variety of sports and challenges are offered daily at Crestwood. Campers' favourites include batting cages, climbing wall, basketball, soccer, football, track and field, obstacle course, hockey, badminton, volleyball, golf, broomball, ultimate frisbee, European handball, Gaga and many more!
At Crestwood, our goal is to challenge campers with a broad spectrum of activities. Whatever the sport, we constantly stress the fundamental skills required in order to allow the campers to develop a broad foundation. Safety is always a primary concern, as is the participation of all campers, regardless of past athletic achievement. At Crestwood we value good sportsmanship.
A special sports programme is developed for preschool children concentrating on gross motor skills development and an introduction to competitive sports through a co-operative approach. There is tons of team spirit and enthusiasm as all the campers cheer their teams to victory. All the Dino athletes receive acknowledgment for their excellent sportsmanship!
Elite Soccer
Elite Soccer Clinics was founded on a love for Soccer, and a passion for bringing out the best qualities of the player through sport. They work with the player from a holistic perspective. This means that they take each individual's development seriously, both on and off the pitch, focusing on balance, agility, skill building, coordination, teamwork and confidence. They provide a trustworthy and safe environment for every player's physical and mental development through soccer.
Everblast
Everblast Play Company delivers exciting, creative and highly engaging experiences to groups of kids of age 4-12 years in camps and schools, all throughout the Greater Toronto Area. Our aim is to deliver WOW! activities for youth while also conveying a positive message. We create, develop and implement unique recreational programs that are fast paced, exciting and full of energy! All of our programs focus on 3 key messages-respect, cooperation and team spirit. Each week we will bring a brand new program to Crestwood Valley Day Camp, such as Laser Tag, Giant Slingshots, Snowball Battles and more!
Little Yogis Academy 
Little Yogis had developed a child-friendly curriculum based on children's different developmental needs as they grow. Their program is both engaging and fun while also being physically, mentally, and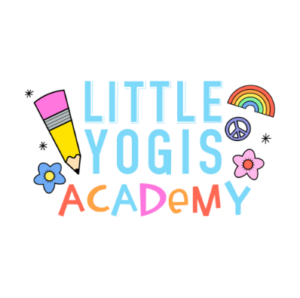 emotionally beneficial. This program is one of the easiest and most effective ways to empower children to overcome challenges that they are facing in their daily lives.
‍
Through the Little Yogis program, children build self-esteem, become more emotionally resilient, and learn how to calm their minds and their bodies. The program combines mindfulness, breath awareness, movement, and exercises that build flexibility and balance.
All campers will develop tools for relaxation and peacefulness all while having fun, laughing, moving their bodies, building friendships, and learning to connect with themselves. The program is crafted to help build resilience, strengthen self-regulation, and provide a sense of belonging for all campers.
Martial Arts Toronto
Martial Arts Toronto is excited to bring their amazing program to Crestwood this summer. Through learning self-discipline, meditation and goal development, campers will be able to enjoy fun and engaging martial arts programming. This progressive activity will aim to be challenging for campers of all ages and abilities.
Target Sports
At Crestwood, campers are able to perfect their hand-eye coordination though using different tools to shoot at a target. Campers will practise their self-disciple, concentration and strength needed to get a bullseye through archery and axe throwing.
TenTen Sports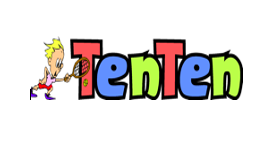 TenTen Sports will be joining us this summer to run our tennis and basketball program. TenTen will teach the fundamentals of both sports in an entertaining way. It has been designed by professional coaches to introduce children to the wonderful world of tennis and basketball. The key is in simplifying the manners of instruction, making it a fun, easy, and memorable learning experience. TenTen incorporates many aspects of child development. Each class campers will learn and practice different shots, skills and will also play games.
Sports Academy
For campers looking for a more sporty summer, we created the Crestwood Sports Academy! This is available to boys and girls that have graduated from Grade 1 to Grade 6. The Sports Academy offers skill development in baseball, soccer and basketball. Our coaches provide instruction on core skills in an all-inclusive and fun-filled environment!
Learn more about the Sports Academy