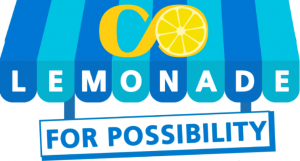 Crestwood Valley Day Camp is so proud to support Holland Bloorview Kids Rehabilitation Hospital Foundation through their summer initiative called Lemonade for Possibility,
Holland Bloorview is Canada's largest kids rehabilitation hospital supporting over 7,400 kids in a given year. Programs like physiotherapy, our prosthetics department, music therapy, speech therapy, and our spiral garden camp help create a world of possibilities for kids with disabilities.
Our Leadership and Counsellor in Training Programs hosted a Lemonade Stand at our Parents Nights throughout the summer raising both awareness and funds for the hospital.
For more information about this wonderful charity, please visit https://hollandbloorview.ca/get-involved-give/start-fundraising-event/lemonade-for-possibility.
---

"The experience of summer camp enhances the personal development of youth and establishes a strong foundation for their future growth. KIC is a charitable organization established to financially assist families to send their kids to camp."
Crestwood Valley Day Camp is honoured to be partnering with Kids In Camp Charity.
The summer of 2011 marked our first annual charitable campaign to send kids to camp. Seeing as many children in our city are not fortunate enough to go to camp due to financial and other constraints, Crestwood wants to make a difference. We ask our campers to help throughout the summer by making beautiful bracelets when they visit Crestwood's "Jewellery Shop". The bracelets will go on sale during our Open Houses for $10 and every dollar will go towards Kids In Camp Charity.
It is our hope that by involving campers, parents and staff in this great initiative we will raise enough funds to change a child's life forever. Through this program we also hope to educate our campers on the merits of being charitable and giving back to others selflessly.
Crestwood will also welcome Elaine Cole, the President of Kids In Camp, to speak to all campers, parents and staff during our Open Houses to inform us on other ways we can all get involved.
For more information about this wonderful cause please visit www.kidsincamp.com
---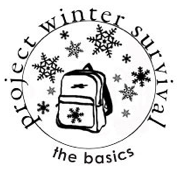 For more than a decade, Project Winter Survival has assembled over 10,000 winter survival kits. These kits provide warmth and essential supplies needed for the homeless and less fortunate on the streets. These kits often make the different between life and death.
Crestwood Valley Day Camp is excited and proud to announce that we will once again participate and donate food and new camp knapsacks to the Bargain's Group's "Project Winter Survival", in support of their tireless efforts to feed and clothe the homeless of the GTA. Our camp knapsacks will be used to hold the donated supplies and foodstuffs that will be handed out to Toronto's homeless, in an effort to help them get through the next winter.
This charity is close to our hearts! For more information and to donate please visit www.bargainsgroup.com You can also learn more about this initiative by watching: http://www.youtube.com/watch?v=96Bb8sNzzCc